BUDGET COMMITTEE MEETING DATES
Meeting Dates for 2024 Budget Season/All meetings at 6:30pm
November 2, November 9, November 16 and November 30
December 7, December 14 and December 21
January 11 - Budget Hearing
THE SAFETY SERVICES BUILDING COMMITTEE WILL MEET ON THE 2nd THURSDAY OF THE MONTH
AT 7PM
DANBURY FIRE STATION
10 NORTH ROAD
TOWN CLERK & TAX COLLECTOR SERVICES NOW AVAILABLE ONLINE
---
Payments can be made online with a checking account.
The Board of Selectmen meet the 1st and 3rd Wednesday of the month at 6pm, 23 High St. Meetings are open to the public.
The next meeting will be December 20th, 2023 at 6pm
603 768-3313
Town Clerk/Tax Collector hours 768-5448
Monday
12-6
Tuesday
12-7
Wednesday
11-6
Thursday
9-3
Friday
Closed
4th Sat of Month
9-12
2022 ANNUAL TOWN REPORTS ARE AVAILABLE AT THE TOWN HALL AND THE DANBURY COUNTRY STORE. YOU CAN ALSO CLICK ON THE PHOTO BELOW FOR A PDF VERSION OF THE REPORT.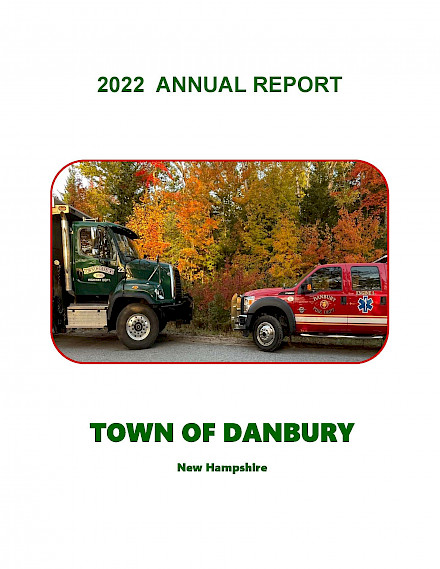 All public body meeting minutes can be viewed and copies obtained during normal business hours at the Danbury Town Hall, 23 High Street.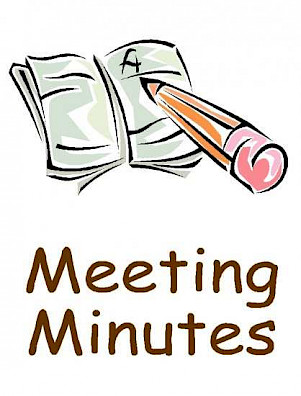 Board of Selectmen, Budget Committee & Planning Board Minutes
Calendar
ZBA BUSINESS MEETING
THE ZBA WILL BE CONDUCTING A BUSINESS MEETING 12/8/2023 7PM @ DANBURY TOWN HALL
Posted 12/7/23 3:38pm
ZBA PUBLIC MEETING NOTICE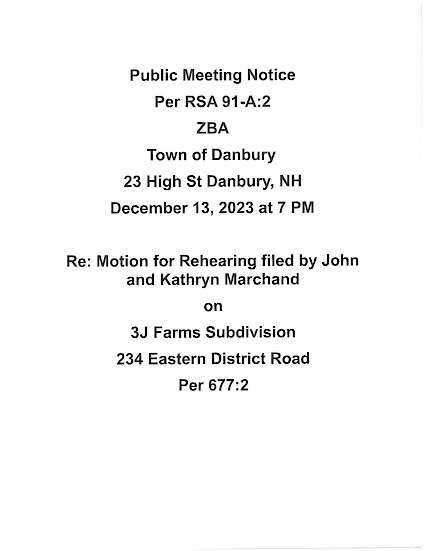 Posted 12/7/23 3:39 pm
PROPERTY TAX RATE IS SET/BILLS SENT
The 2023 property tax rate is set at $20.00/$1000 assessed value.
| | | | | | | |
| --- | --- | --- | --- | --- | --- | --- |
| | | 2023 Tax Rate | | 2022 Tax Rate | | Difference |
| Municipal | | 6.85 | | 4.54 | | 2.31 |
| County | | 2.08 | | 2.02 | | 0.06 |
| Local Education | | 9.61 | | 9.89 | | -0.28 |
| State Education | | 1.46 | | 1.05 | | 0.41 |
| | | | | | | |
| TOTAL $$$ | | 20.00 | | 17.50 | | 2.50 |
There are two tax bills each year. The first bill of the year is an estimate, based on one-half of the previous year's tax. This tax bill is mailed out near the end of May, is usually due July 1st every year. The tax rate is set in the fall of the year, after which the bill is printed. This bill is calculated using the new rate multiplied by your property's assessed value as of April 1st. This bill is usually mailed at the end of October and due by December 1st.
The largest factor is the tax rate is appropriations, or the budget the voters approved in March. Another factor is the non property tax revenue the town collects each year. Once the final estimates are submitted to the New Hampshire Department of Revenue, the DRA sets the tax rate.
Here is an article explaining the property tax in New Hampshire.
PROPOSED DANBURY SAFETY BUILDING INFORMATION
PUBLIC MEETING DATES 11/7/23 7PM AND 12/5/23 7PM DANBURY TOWN HALL
CLICK HERE FOR THE DANBURY SAFETY BUILDING FEASIBILITY STUDY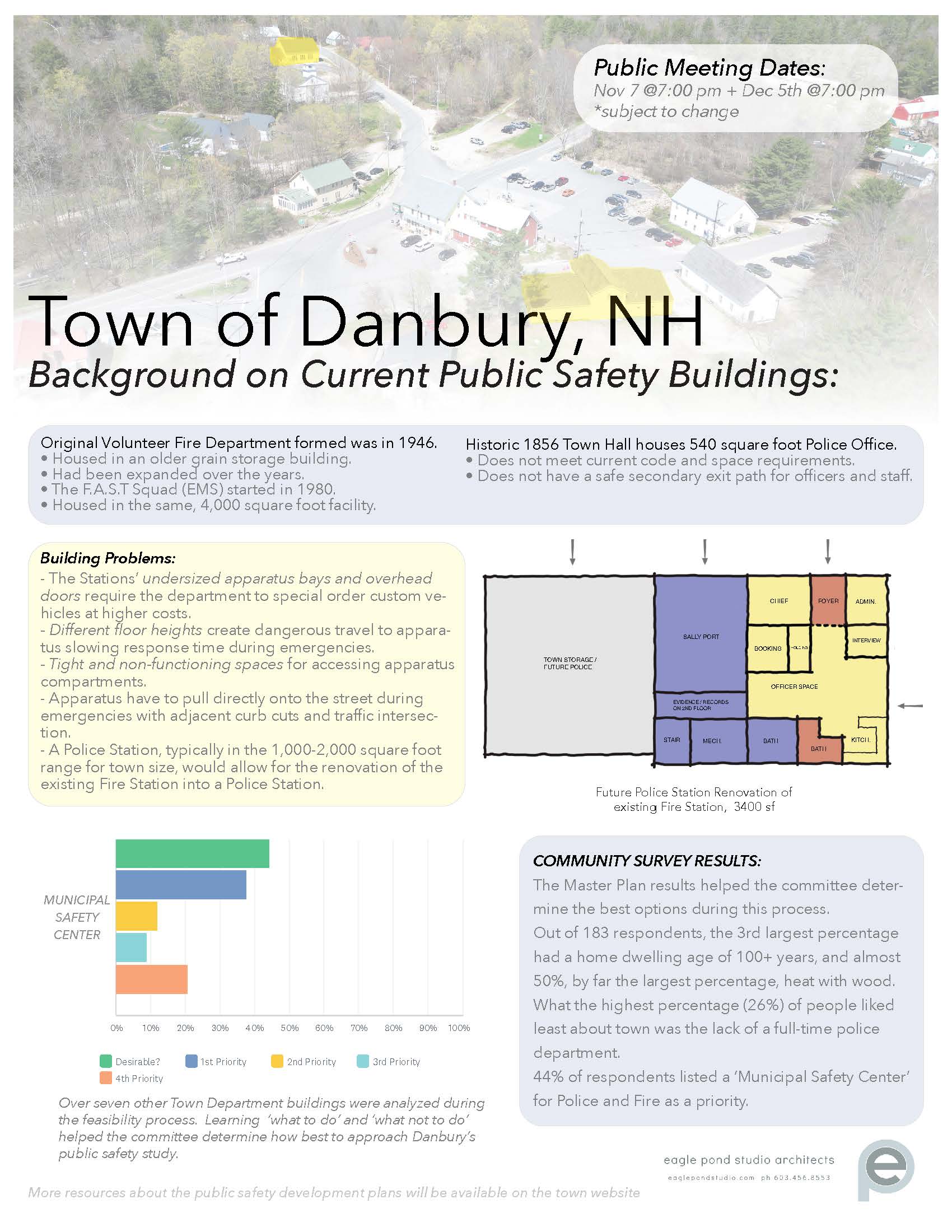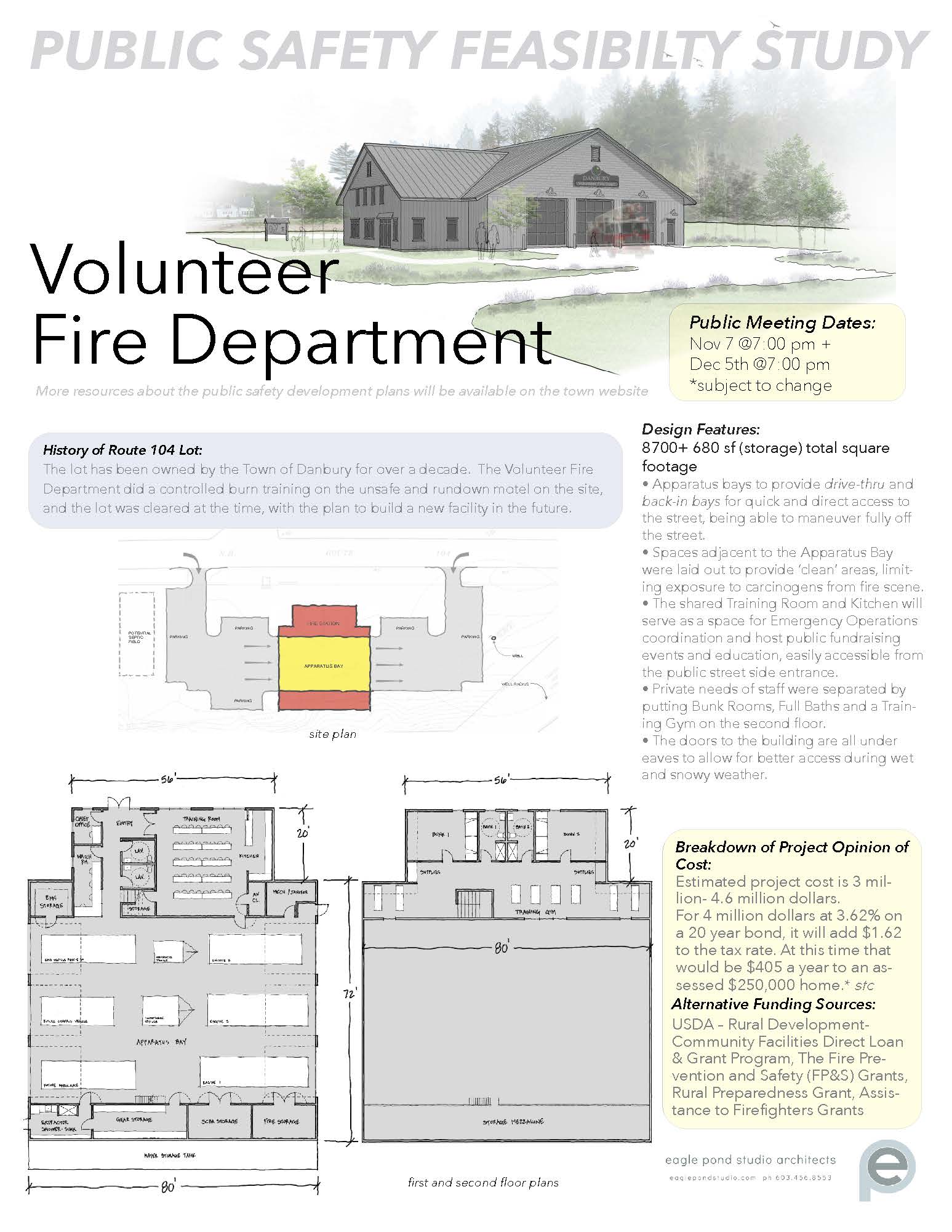 BURN PERMITS REQUIRED!
Effective March 24, 2022, burn permits will be required for the 2022 season per Forest Fire Warden.
Permits may be obtained through the state online permit system. Click the link below to be taken to the NH Online Fire Permitting site:
A printer and a credit card are needed as permits must be printed and signed to be valid. The permits are $5.50 each(payment fee for the vendor).
You must have a permit and may obtain it online. If you cannot access this system or do not wish to pay the fee, you may obtain a permit by:
Contacting Forest Fire Warden Jacob Moran at (603)491-0121 or Issuing Agent Merton Austin at (603) 768-3677. Other Deputy Wardens that may issue permits are: Joshua Hatch and Jeremy Martin.
BURN PERMITS FROM WARDEN, DEPUTIES, OR ISSUING AGENTS WILL NOT BE ISSUED AFTER 8:00PM(arrangements should be made to get your permit before 8pm. If you need a permit after 8pm you MUST obtain it through the online system.)
2024 VOTER INFORMATION
PETITION WARRANT ARTICLES
Tuesday, January 9, 2024 is the last day to petition selectmen to include an article in the town meeting warrant, provided that if a petitioned article proposes a bond governed by RSA 33:8-a, the deadline is the preceding Friday, January 5, 2024
BUDGET PUBLIC HEARING
Thursday, January 11, 2024 - 6:30pm
CANDIDACY FILING
Wednesday, January 24, 2024 1st day for candidates to file a declaration of candidacy with town clerk
Friday, February 2, 2024 Last day for candidates to file a declaration of candidacy with town clerk
1st DELIBERATIVE SESSION OF TOWN MEETING
Thursday, February 8, 2024 7pm
TOWN VOTING
Tuesday, March 12, 2024 11am - 7pm

Danbury was not an original colonial grant, but was formed from part of the town of Alexandria to the north. In 1794, a group of Alexandria residents petitioned the state legislature to separate Alexandria into two towns due to the inconvenience of having a mountain divide the town, making it difficult for all the residents to gather in a single place.
The petition was granted in 1795, and the lower piece was incorporated as Danbury in that year. The name was suggested by a settler from Danbury, Connecticut. Later more land was added to Danbury from Hill and Wilmot.
In 1800 there were 165 people in Danbury, which on July 10, 1874 was transferred from Grafton County to Merrimack County. Today there are close to 1,300 people in Danbury.